Ottawa Memory and Dementia Care
Three unique memory neighbourhoods
Learning that a loved one has been diagnosed with Dementia or Alzheimer's Disease  can be a life changing event and may feel overwhelming, this is why Alavida Lifestyles has focused on ensuring we have exceptional Memory Care. We know the importance of ensuring your loved one remains engaged in life and the community, therefore in all of our Memory Neighbourhoods we have introduced our Healthy Minds Program which empowers all of our residents to live their life as they always have.
Our cognitive and memory care services are available at all three of our locations – Ravines, Promenade and Park Place.
Meet our Director of Memory Care & Clinical Services – Maggie Beckett
Maggie is an Ottawa native, growing up in Munster Hamlet. After completing university and teacher's college in Ottawa and Kingston, Maggie decided to listen to her calling and became a nurse. It was the best decision she made. In her capacity as Director of Memory Care and Clinical Services, Maggie supports the teams at Promenade, Park Place, and Ravines, and develops new ways in which our Memory Care and Assisted Living communities can flourish. Maggie has had the great pleasure in being an active part of each community at Alavida Lifestyles and feels very privileged to share in the rich experiences of the residents, and family and friends that call Alavida home.
When Maggie is not at work, she enjoys reading, walking, and having lots of fun with her wonderful partner and amazing daughter.
Our Healthy Minds Program
Our Healthy Minds Program focuses on and embraces each person's independence and uniqueness. Our staff are empowered to do this through our relationship centred care model, where knowing each resident allows us to promote wellbeing and focus on strengths to define their quality of life. We believe that our residents are not just living, but meaningfully engaged in their lifestyle where every day has purpose and enhances well-being.
Music Therapy
Beyond the fact that music is entertaining and brings us happiness, there is much evidence to support the multitude of benefits that Music Therapy provides. Music Therapy stimulates memories, evokes emotions, reduces stress and isolation, improves mood and positive interactions, and has been shown to help maintain cognitive function. We have our Certified Music Therapist who comes in regularly for our group program, but also provides opportunities to engage in music by offering singing, instruments and dancing!
Pet Therapy
Engaging with pets provides our residents with an opportunity to experience the unconditional love that they give, reminisce about their own pets and has many health benefits. From petting and walking to grooming, playing and cuddling, it is not uncommon to see our residents' faces light up when a pet enters the room. We see the difference in the resident's daily life through the joy they experience, improved mood, reduced stress and more meaningful interactions throughout the day.
Staffing & Training
Our staff receive specialized training from the Director of Memory Care & Clinical Services focusing on Dementia & Alzheimer's care, language, sensitivity training, and programming for our residents. Our Director of Memory Care & Clinical Services is onsite regularly providing ongoing training and support. At each neighbourhood, we offer Gentle Persuasive Approach (GPA) certification for our staff; GPA is an innovative dementia care educational program based on a person-centered care approach. All of our Alavida Lifestyles communities, have registered staff onsite 24/7 to provide you with an added measure of comfort.
Staying Active
Whether it's walking around each communities' beautiful outdoor paths, gardening, participating in one of the many exercise classes or assisting with chores in the neighbourhood, all of our residents are encouraged to stay active in a way that matches their lifestyle. Our monthly program calendar offers and abundance of opportunities to stay active and engaged in life.
Multi-Sensory Environments
For some of our residents, sometimes there is a need for additional comfort and sensory engagement. This is why each neighbourhood has a specially designed multi-sensory environment to help support this need which provides a sense of calm, or increased alertness using visuals, soothing music, nature sounds, aromatherapy, and/or tactile objects.
True Continuum of Care
Our staff have consistent assignments so they can notice changes in our residents right away and as care needs continue to change, Alavida Lifestyles offers a true continuum of care so you never have to worry about moving again.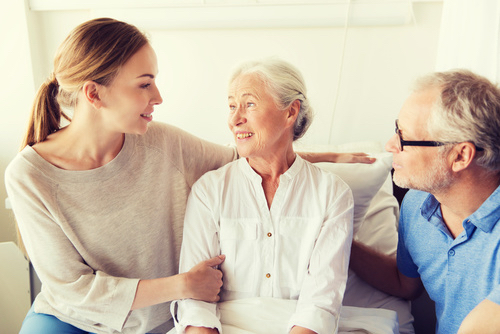 Support for You
A diagnosis of Dementia or Alzheimer's Disease is not just hard for the resident but impacts all those who support them. We offer support through the Dementia Society, which can offer support programs for families.
As a Music & Memory℠ certified organization we provide their training and research to our staff working in our Memory Neighbourhoods. This teaches us the importance of music and allows us to offer our residents a renewed meaning and connection in their lives through the gift of personalized music.
Our strong partnership with Fit Minds allows our residents to benefit from the Cognitive Stimulation Programming that is backed by science and many research studies showing improved quality of life, engagement and support overall brain health. We are so honoured and excited to have this program for our residents!
We are proud to work with Memory Matters, an Ottawa-based organization that provides hands-on cognitive stimulation therapy for those living with Alzheimer's Disease and Dementia.
Three Unique Memory Neighbourhoods to Choose From