Our Services
From short-term stays to assisted living, we offer the ideal lifestyle for you.
Seniors'
Suites
Independent Living
If a beautiful, top-quality building combined with a social, care-free, vibrant lifestyle sounds best for you, then we welcome you to experience the invigorating Alavida Life with our seniors' suites. We offer a range of services to suit your lifestyle, from incredible fine-dining, to fun and exciting recreational and social activities, to housekeeping, en-suite laundry and personal-care services; all the comfort, security, quality, beauty and enjoyment you expect out of your home… and without all the bills, home repairs or shoveling of snow!
Retirement
Residence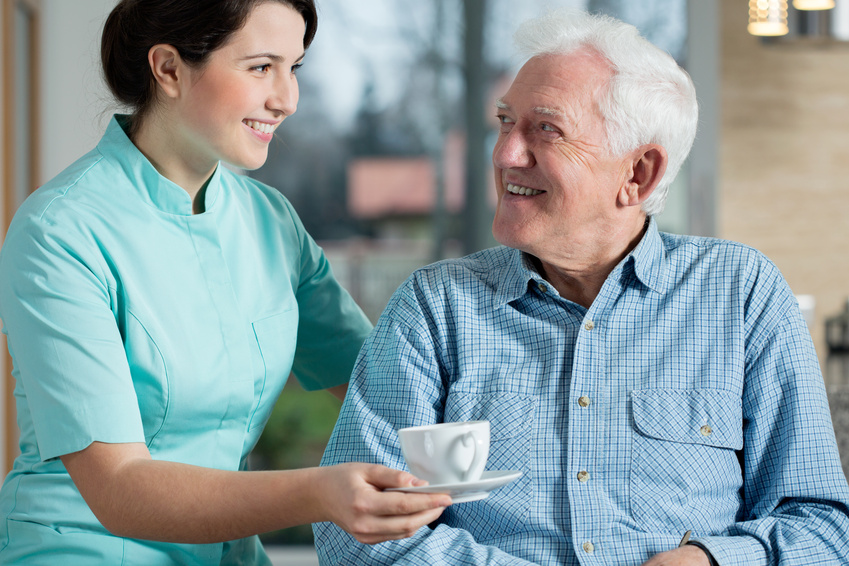 Assisted Living
If you, or a loved one, requires assistance, our retirement residences will give you peace of mind. We offer a full package of services including cognitive care, a dementia program, 24-hour access to expert health-care professionals, top-notch security and fire-suppression systems, easy-to-use emergency pendants that operate anywhere in our building, housekeeping and laundry service, three incredible daily meals, transportation, social programs, in-house doctors and pharmacy, and all the wonderful amenities, health-care and personal-care services you come to expect from a premier retirement community. Enhanced care (with palliative and 2-person transfer) can be added as an additional service.
Respite / Convalescent / Short-Term Stays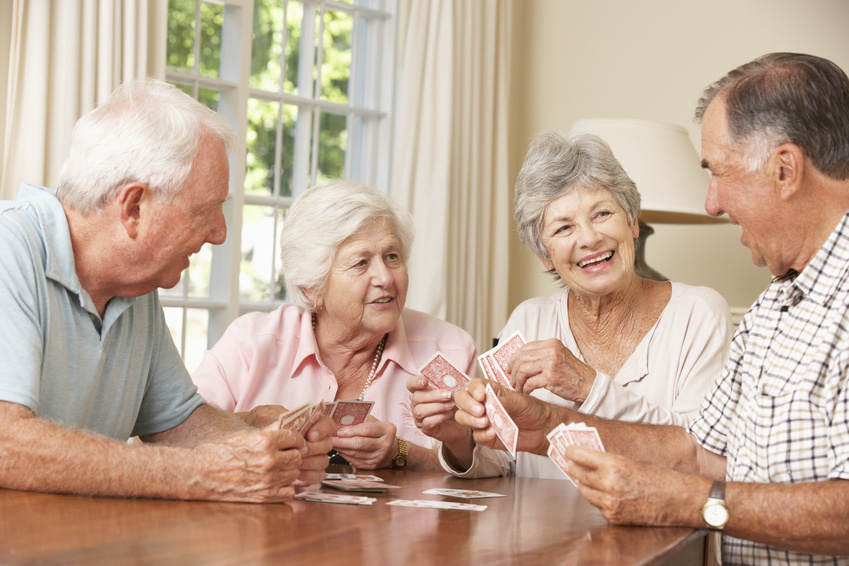 Short-Term Stays
Whether you are seeking a break, recovering, or looking for a trial stay, find renewal with Alavida Lifestyles and enjoy great food, new friends and incredible experiences in a secure and friendly environment. We offer beautiful, furnished suites that are ready for your short-term stay – complete with television, cable, internet, and phone. You will also enjoy our chef-prepared meals, snacks, laundry and housekeeping services, group exercise program, and fun daily activities and social programs. We also offer convalescent care that includes 24-hour access to registered nursing staff, emergency nurse call system, medication administration, assistance with daily living activities, and group physiotherapy programs.
Amenities
We are dedicated to making you feel comfortable, secure, and cared for – we listen and adapt.
These are just some of the many amenities and services you can expect at our Alavida Lifestyles' locations…
Fine-dining
Private dining room
Bistro, games rooms and social lounges
Wellness centre
Laundry facilities on every floor or en-suite
Chapel
Hair salon
Library with computer
Fitness centre
Unique activities
Theatre room
Large patio
Walking circuit
Tuck shop
Salt water pool and hot tub (Ravines + Promenade)
Shuttle bus
Healthcare & Wellness Services
Aquafit (Ravines)
It's not just your heart and muscles that stand to benefit from an aquafit class – working out in water is fantastic for your internal organs and lymphatic system, and the body is refreshed rather than exhausted. Working out in water also provides equal resistance through your full range of motion which helps your balance, it strengthens muscles, improves cardiovascular fitness, and your qualified instructor will offer plenty of modifications to increase or decrease the difficulty of the moves so you can always go at your own pace.
Dementia & Memory Care
Learning that a loved one has been diagnosed with Dementia or Alzheimer's Disease can be a life changing event and may feel overwhelming, this is why Alavida Lifestyles has focused on ensuring we have exceptional Memory Care. At Alavida Lifestyles, we know the importance of ensuring your loved one remains engaged in life and the community, therefore in all our Memory Neighbourhoods we have introduced our Healthy Minds Program. Our Healthy Minds Program focuses on and embraces each person's independence and uniqueness. Each one of our communities has a supportive, strength based Memory Neighbourhood where all our residents are empowered to live their life as they always have and our sole purpose and goal is to support your loved one through their day. Our staff are empowered to do this through our relationship centered care model, where knowing each resident allows us to promote wellbeing and focus on strengths to define their quality of life. Our dedicated Director of Memory Care and Education offers monthly support groups for all of our residents loved ones, educating and supporting everyone through the journey. We believe that our residents are not just living, but meaningfully engaged in their lifestyle where every day has purpose and enhances well-being.
Our cognitive and memory care services are available at all three of our locations – Ravines, Promenade and Park Place.
Footcare
Proper footcare is essential for healthy, happy feet. Footcare is recommended for those who are diabetic, have poor circulation, have painful corns or calluses or those who may want a professional to care for your feet. A session includes a complete foot assessment, nail trimming and filing, callus and corn care, a foot massage, and personal teachings about your footcare needs from a Registered Nurse, Advanced Footcare.
Massage Therapy
Massage therapy is the manipulation of the soft tissues of the body, including skin, muscles, tendons, ligaments and joints, for the purpose of decreasing pain, inflammation stress and muscular tension. As well, massage therapy helps to increase circulation, range of motion, relaxation and a sense of well-being. Our Massage Therapists are licensed and members of the College of Massage Therapists of Ontario; they work with participants to develop a plan based on their needs, and offer treatments in the participants' suite if it is more comfortable for them.
Music & Memory
We are proud to offer our residents MUSIC & MEMORY, a program dedicated to brightening the lives of seniors living with Alzheimer's or dementia.
With the use of iPods, we are able to tap into those deep memories not lost by dementia, and exercise the mind. The program also helps seniors with struggling with physical barriers, depression, and more. MUSIC & MEMORY enables seniors to become social, to converse, and to be present. Learn more about Music & Memory!
Palliative Care
Palliative Care is specialized medical care for people with serious illnesses. It focuses on providing patients, and their families, with relief from the symptoms, pain, physical stress, and mental stress associated with the illness. Our palliative care services are available in all our residences and are in partnership with Palliative Care Physicans; we provide access to 24-hour registered healthcare staff and personal support workers on-site, assistance with daily living, and medication ordering and administrating. For more information, we have an Alavida Lifestyles Palliative Care Hotline that provides information about the services and resources available to you in the Champlain region, information on how to access these services, and the opportunity to ask questions about the different resources available. The hotline is available to everyone, Monday to Friday from 9:00am to 5:00pm, at 1-877-430-1394. If you need to speak with someone about a specific medical/clinical issue, please contact your doctor.
Pharmacy
Alavida Lifestyles partners with Classic Care Pharmacy to ensure that residents receive the best care and the most accurate and effective medication filing process. What is unique about Classic Care is that they do not have a store front; their entire business is dedicated to serving retirement communities and all pharmacists have a geriatric certification. They will match current pharmacy fees so there is no additional cost incurred by the residents and their family members, as well, they offer the Meds Check Program that is covered by OHIP, and they will come to the home to complete the program.
Physiotherapy
Physiotherapy is much more than just recovery, our classes work every joint, and concentrate on exercises for range of motion, strengthening, posture, balance, rhythm and coordination. The outcomes of physiotherapy are reduced pain, improvement in the ability to do more physically, safety and strength. Physiotherapy can provide you with the power to stay active physically and maintain a high quality of life.
Yoga
Yoga is a gentle yet exhilarating exercise that relaxes while developing overall fitness. It is a fantastic way to feel healthy, strong, energetic, improve memory and overall well-being. We offer an effective style of chair yoga that focuses on relieving muscular tension – especially in the back, as well as lubricating each joint, practicing breathing techniques, managing stress and improving strength, flexibility, concentration and memory… and we manage to have a few laughs as well. No previous experience is necessary!